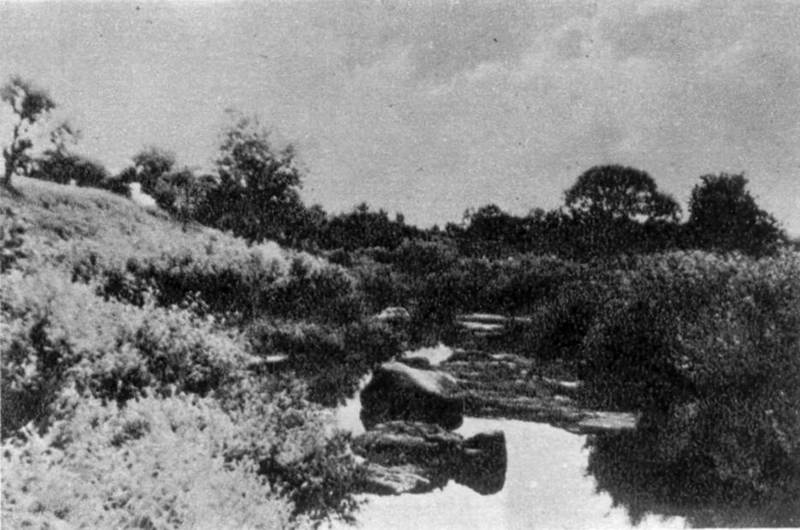 View of Gnylusha river in Zhaborycja. Photo 1961
Filed by edition: Lesja Ukrainka. – K.: Soviet School, 1979, p. 19.
Zhaborycja was the village on the Sluch river in 33 rv to south from the Novograd-Volysnky (now this village is a part of Baranivka town). The P. A. Kosach's family, including little Lesja, stayed in Zhaborycja on vacation in the summer of 1876. [The sister of the poetess Olga uncertainly remembered that she might have been here in the summer of 1875 too.]
Here, Lesja Ukrainka heard from her mother a story about a Mavka (forest nymph) that was reflected in the drama "The Forest Song" (letter from Lesja Ukrainka to his mother on Dec 20, 1911 (Jan 2, 1912).