With brother Michael and Margarita Komarova, 1889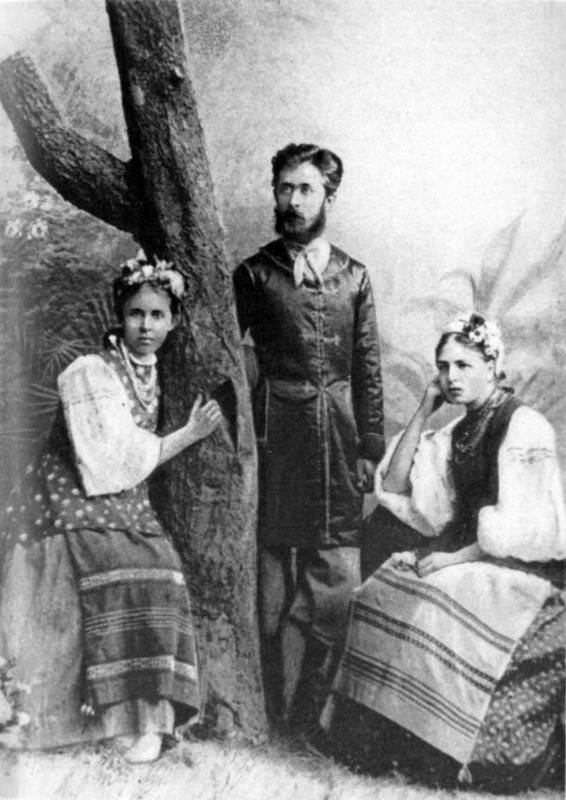 Lesja Ukrainka (left) with her brother Michael and Margarita Komarova. Odessa. Photo from August – September of 1889.
In the publication of 1976 this photo vague dated beginning of the 1890s.
Photo should be dated to the latest days in August or the first days September 1889. August 30, 1889 to Lesja, who stayed on Hadzhybey estuary near Odessa, arrived mother, brother Michael and sister Olga. Then they lived together a few days in Odessa in Komarov family, and at that time was made this photo [Kosach-Kryvynjuk O. Lesja Ukrainka: a chronology of life and creativity].
Source : Memoirs on Lesja Ukrainka. – K.: Dnipro, 1971.
---
Additional photos