With her sister Olga, 1899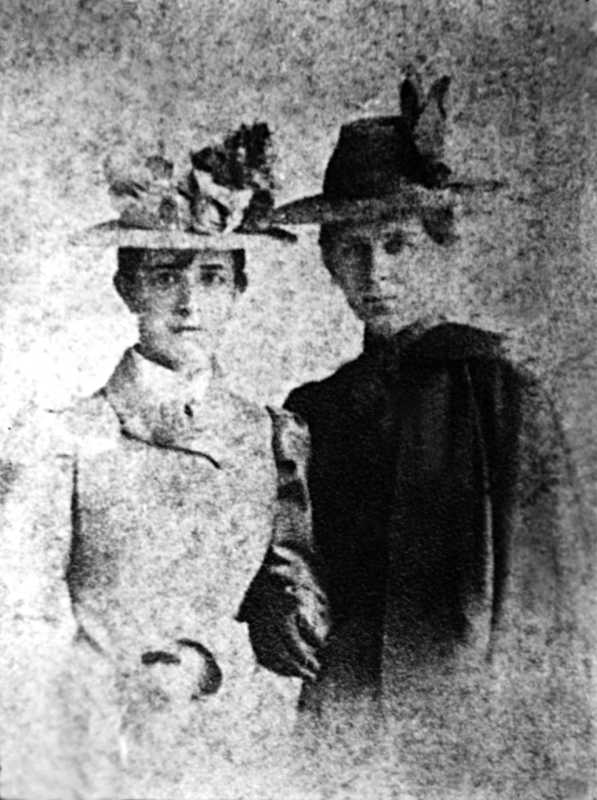 Olga Kosach (left) and Lesja Ukrainka (right). Berlin. May – June 1899.
Photos should be dated to the time from 18 (30) May, when Lesja Ukrainka was able first time to leave the hospital for a walk, and until June 19 (July 1) 1899, when Lesja and Olga left Berlin.
After edition: Denisyuk I., Skrypka T. . – Lviv: Academic Express, 1999.