With A. J. Sudovschykova, 1897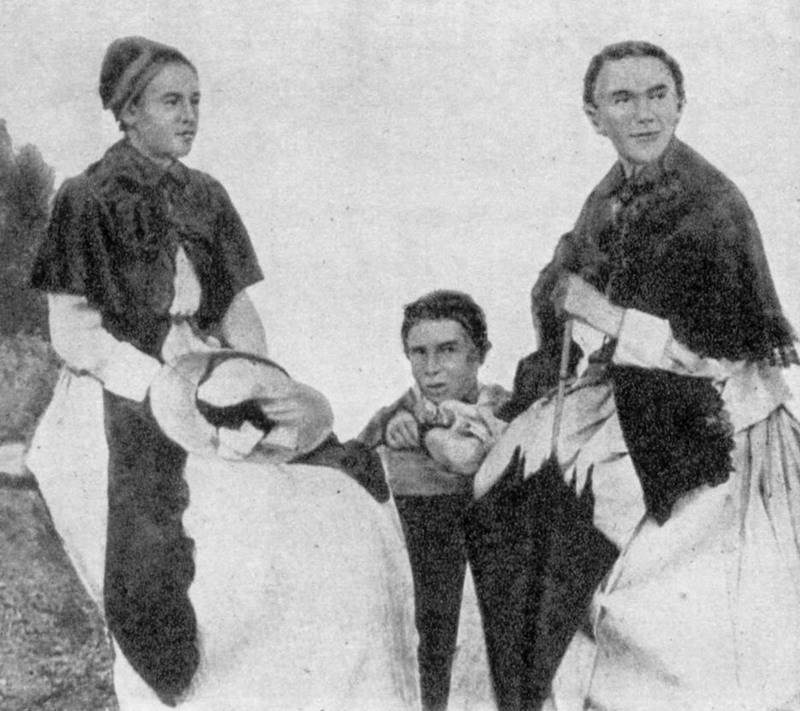 Alexandra Je. Sudovschykova-Kosach, Lesja Ukrainka, Anna Sudovschykova (mother of Alexandra). Jalta, July – August 1897.
Perhaps the photo is made in Yalta, where Lesja Ukrainka was visited her brother Michael with a wife Alexandra and her mother Anna (July 19 – August 15, 1897).
Another possibility – Lesja Ukrainka feast with his brother Michael in Dorpat (February 20 – March 1, 1900), where he lived with wife, daughter and her mother.
In both cases, we can assume that photo was taken by Michael Kosach. Conventionally we date it 1897 year.
After edition: Lesja Ukrainka. – K.: Soviet school, 1979, p. 98.